R-Rak Car Shipping
SEA GO is the leader in containerised international auto shipping utilising R-Rak.
Our exclusive offering of the R-Rak — the world's safest, cleanest and most effective container racking system for your international vehicle Imports and Exports —ensures that we can offer peace of mind.
Designed in the UK, the R-Rak is attested by the Bureau Veritas "The Bureau of Truth". The R-Rak is the safest/cleanest/most cost-effective way of shipping cars … the system has been built by Singamas, one of the major manufacturers of containers in the world. Already thousands of cars are being shipped with this system…new and used.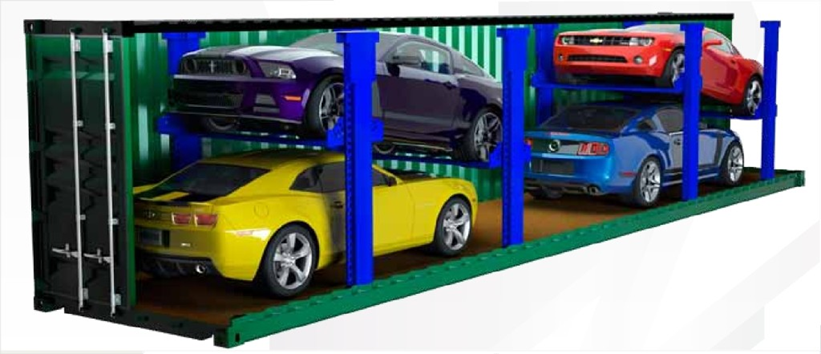 R-Rak is a removable car racking system that allows a wide variety of vehicles to be efficiently containerised. R-Rak maximises the number of vehicles that can be safely loaded into one container by raising and securing vehicles into the roof space. The system can be installed into virtually any container and removed upon arrival for repositioning. R-Rak Car Shipping is the smartest way to ship cars.